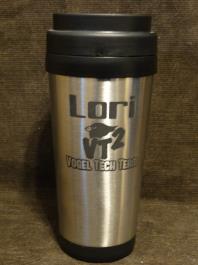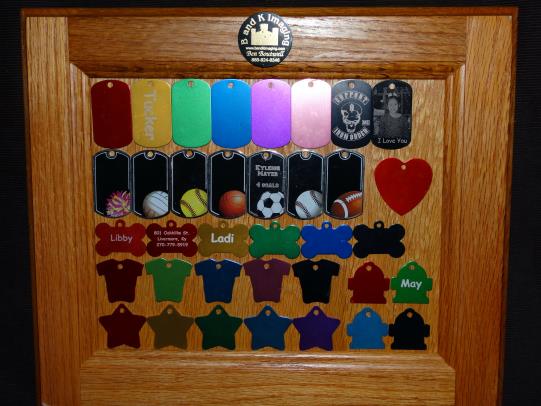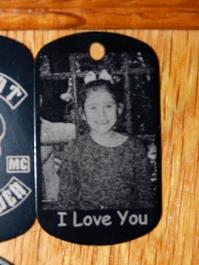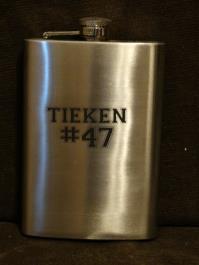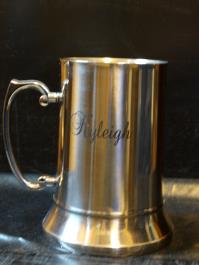 Stainless Steel Mugs- $20

Flasks- $15

Painted Flasks available in:

Pink, Gold, Red, and Blue

Various Stainless flasks also $15

Stainless flasks available in many sizes

Pricing changes as size increases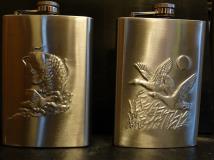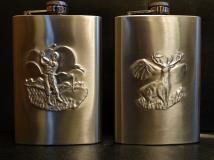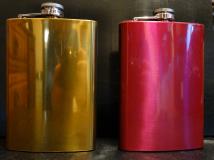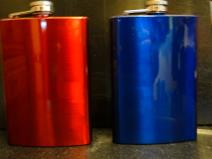 Dog Tags- Available in a variety of shapes and colors.

One shown to the right is a picture dog tag. These run $7 a piece.

Ones below can be engraved with text and those run $5 a piece.